JB Safe Diesel at Offshore Europe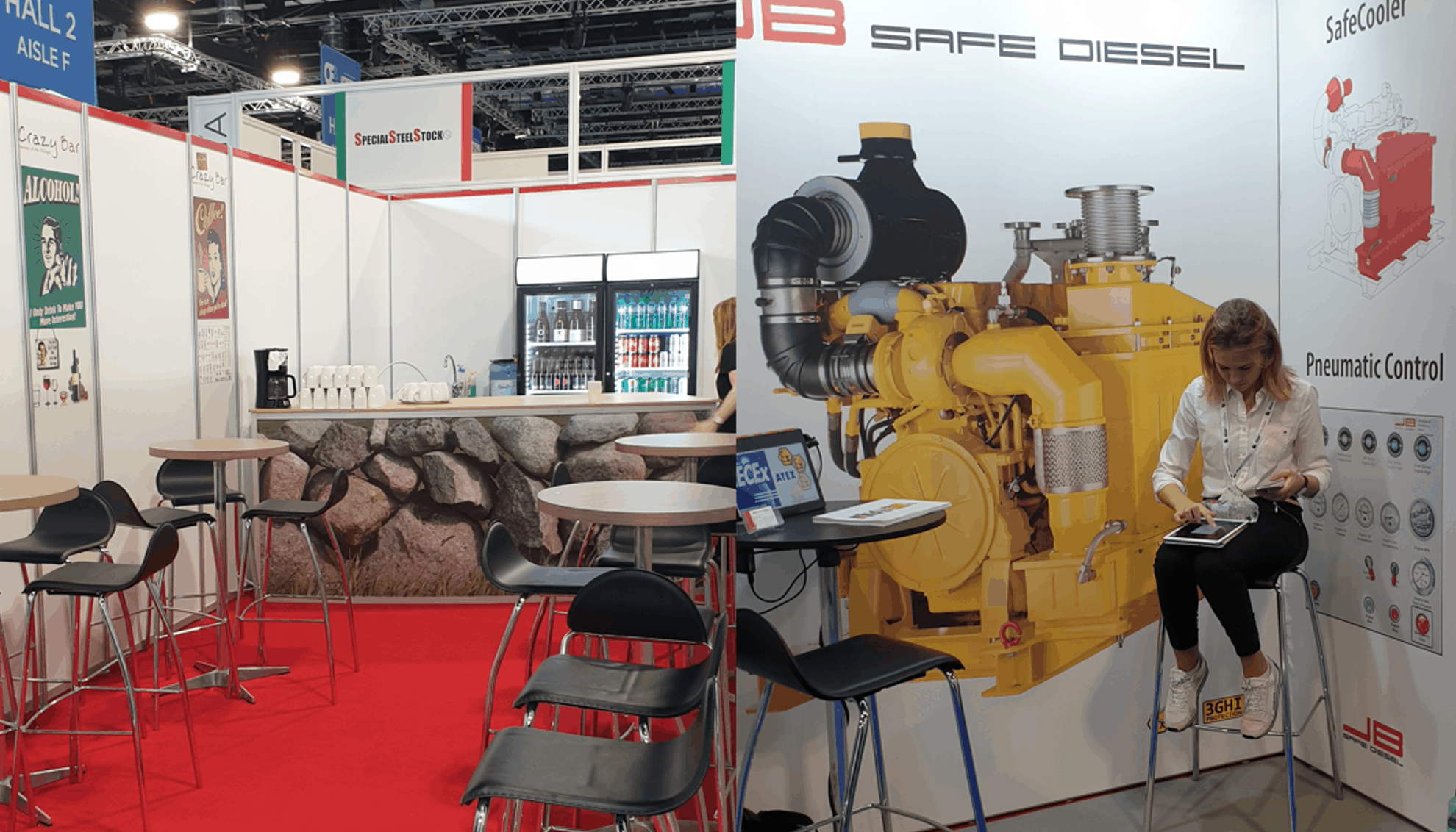 Preparing for day 2 at Offshore Europe, ready to invite new guests to the pavillion.
First day were busy, even for a niche manufacturer. Renate is going through yesterday's interesting topics, like;
Generators; Zone 2 Atex and IECEx SafeGen™
Replacement: any exhaust gas coolers with JBSD's SafeCooler™
Upgrade kit: upgrade any existing safety system with the 3GHI Protection™ state of the art safety system, ensuring current standards, rules and regulations.