JB CAMMS Z015 – "Cloud-based Asset Maintenance Management with full NORSOK Z-015 Check-Out Capability"
The NORSOK Z-015 capability is a significant modular developed to the JB CAMMS platform, a 100% cloud-based asset maintenance system – developed by the user for the user.
After many years performing NORSOK Z-015 check-out and numerous other equipment maintenance and compliance verification work-flows using the traditional paper process, JB Electro decided it was time for change and developed the cloud-based asset maintenance management system (CAMMS). The mission being to digitalise the entire work-flow into a single cloud platform which handles all equipment maintenance, compliance, and now with NORSOK Z-015 check-out services for our customers.
CAMMS operates directly in the cloud on a standard web-browser with no specialised software, apps, or software knowledge required to access and perform work-flow tasks. The user interface and work-flow screens are user friendly and initiative by design which ensure efficient task processing. Use a regular PC, smartphone, or tablet to access and then go about performing the required work-flow task e.g. equipment maintenance, compliance verifications, Z-015 check-out, including yearly controls when applicable, and in addition the Declaration of Conformity etc. For performing the required work-flow tasks offshore, we provide a hazardous area tablet device with robust Wi-Fi or even dedicated 4G connection.
The CAMMS Z015 module is 100% accurate and consistent with the latest NORSOK Z-015:2020 revision, launched in October 2019. All checklists and declarations are automatically updated in accordance with the most current versions issued for use by Standard Norge.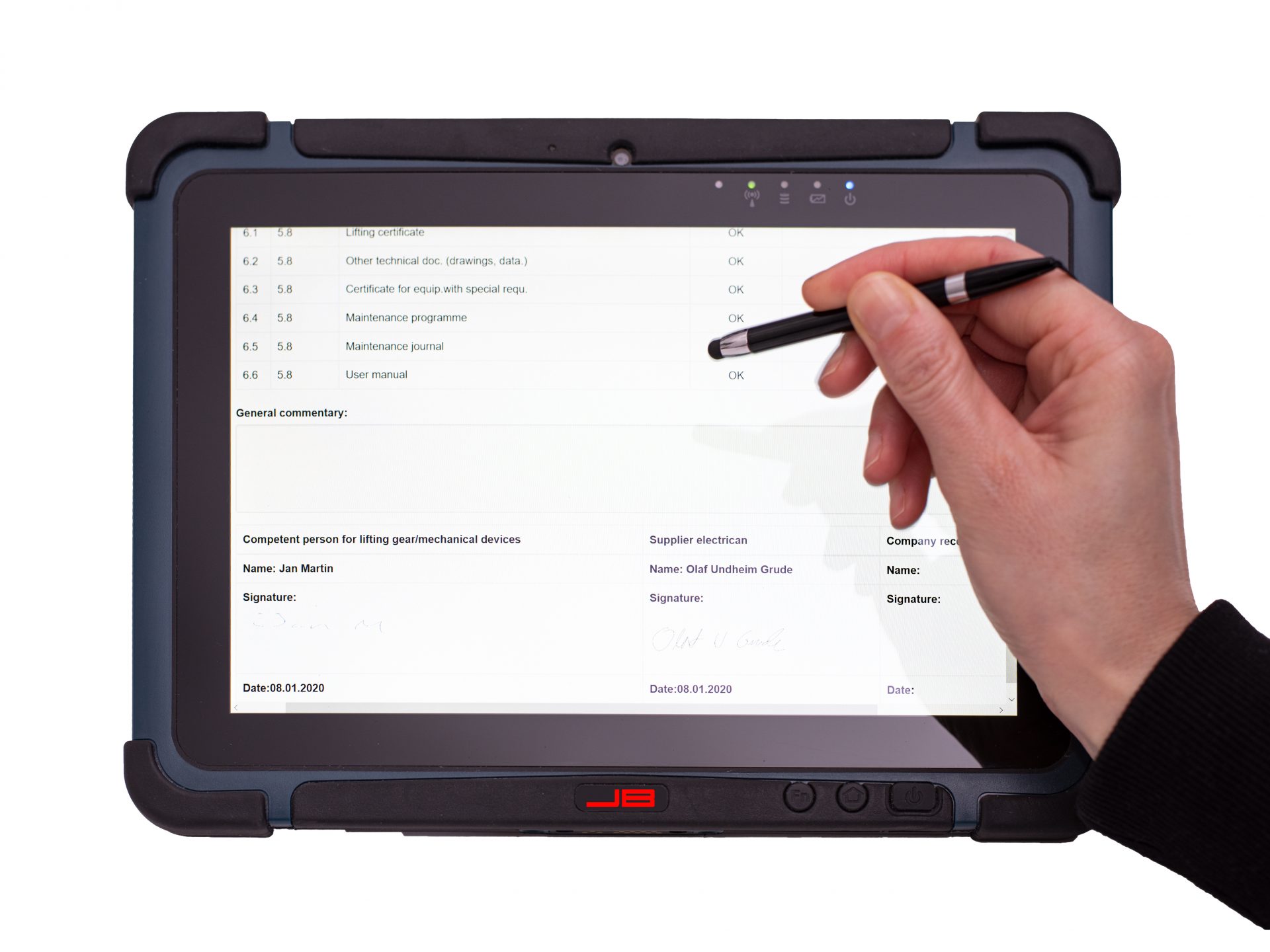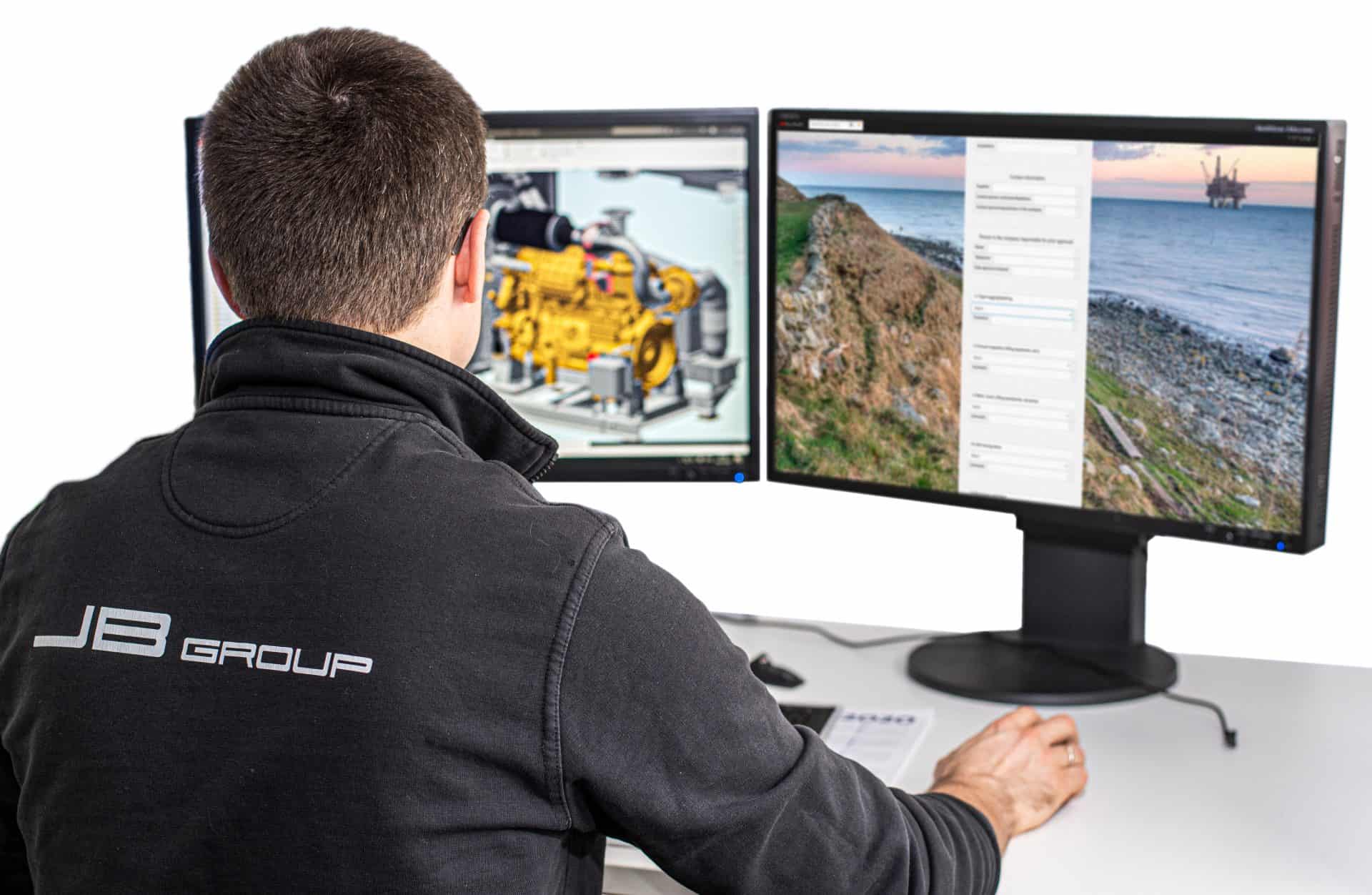 Some of the key features:
Secure "sign-in" and regulated access for the customer, equipment owner, end user, etc.
User level controlled access to real-time work-flow processing and current status on equipment, both onshore and offshore.
Further access controls for certain specialised disciplines and associated work-flows e.g. lifting certification/compliance, fire-fighting certification/compliance
Multiple disciplines working in parallel with all active work-flows updating in real-time, maximising the process efficiency and reducing costs per unit.
Completed documents / checklist can be digitally saved as pdf in the cloud and/or print a paper copy.
Digital copies of other equipment documentation e.g. lifting certificates, can be uploaded and included in the cloud documentation package for the actual unit.
Furthermore, upload digital copies of the "NORSOK Z-015 documentation package" for the unit into the cloud, ref NORSOK Z-015:2019, 5.8.2.
Please do not hesitate to contact JB Electro to arrange for a full CAMMS Z015 demonstration and learn more about how we can help to digitalise and transform your equipment maintenance management and NORSOK Z-015 check-out processes.
By making the step-change to the cloud based CAMMS Z015 system we have completely transformed from the traditional and the impossible to manage paper trail, to a fully digitalised work-flow which handles all equipment maintenance, compliance, and full NORSOK Z-015 check-out. The result, access anywhere (onshore/offshore), absolute control of all documentation, real-time status on active work-flows, parallel and more efficient work-flow processing, and lower costs per unit.