SafeGen™ Zone 2 diesel generator
SafeGen™ Zone 2 diesel generator – EX Certified generator solutions for hazardous areas.
The SafeGen™ unit is the only mobile diesel driven generator on the market that is fully compliant to CE and ATEX directives. But there is more, we combine our industry leading SafePack™ system together with top quality ATEX alternators supplied by our partner – Marathon Electric to provide a truly exceptional diesel generator package.
Developed by JB Safe Diesel the SafeGen™ product range is our answer to the increasing demand for power generation in potentially hazardous areas. Our SafeGen™ Zone 2 diesel generators are ideal for hazardous area projects requiring the safest possible temporary power generation, or as a permanent standalone generator solution.
The safest "hazardous area" mobile generators on the market
Historically, customers have had no alternative but to settle for non-ex industrial generators, often requiring dispensations that deviated from established and stringent safety norms to perform the operations. With the latest generation SafeGen™, customers can now deploy fully compliant diesel driven generators to provide the safest possible power utilities on future potentially hazardous area applications. No more dispensations and no deviations from established and stringent safety norms. Finally, the step-change is here, with hazardous area compliant power generation solutions without any safety compromises.
Please contact us to discuss how we can help solve your hazardous area power generation needs and avoid dispensations once and for all.
Key Benefits of SafeGen™ Zone 2 diesel generator
Power utility ratings from 50 to 700kVA – Custom ratings on request
Dual frequency and dual voltage ratings as standard
Engines with both mechanical and electronic governing system
ATEX/IECEx third party certified alternators from Marathon Electric.
Proven designs as used in our SafePack™ product range
Includes the industry leading SafeCooler™ exhaust gas cooling system
Continuous 24/7 operating mode, thanks to onboard 3GHI Lite™ system
Prepared for seamless integration of 3GHI Protection™
Custom DECAM™ systems with synchronization and load sharing features
Remote monitoring via SafeLink™ available as an option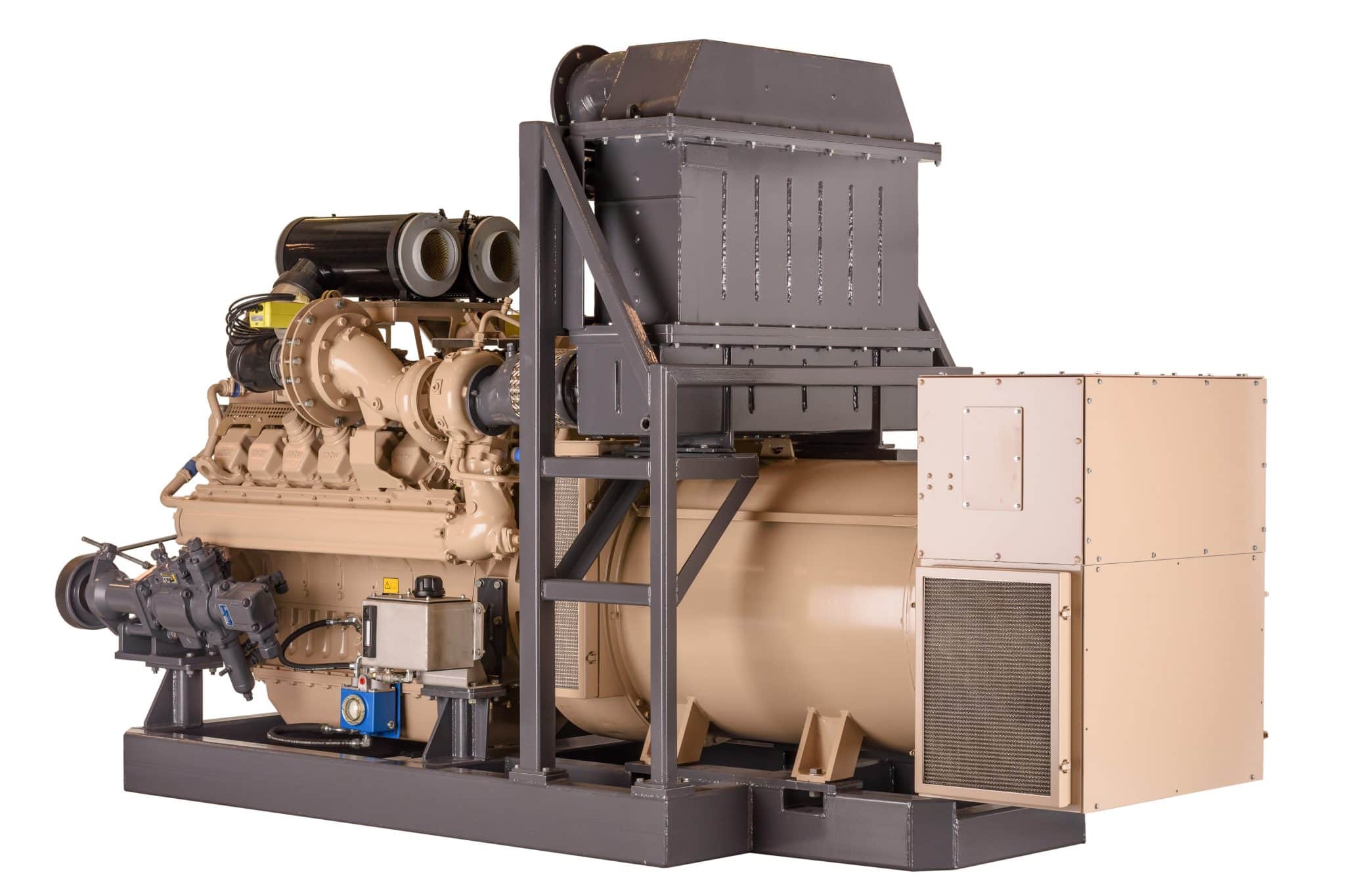 JB Safe Diesel – SafeGen™ 750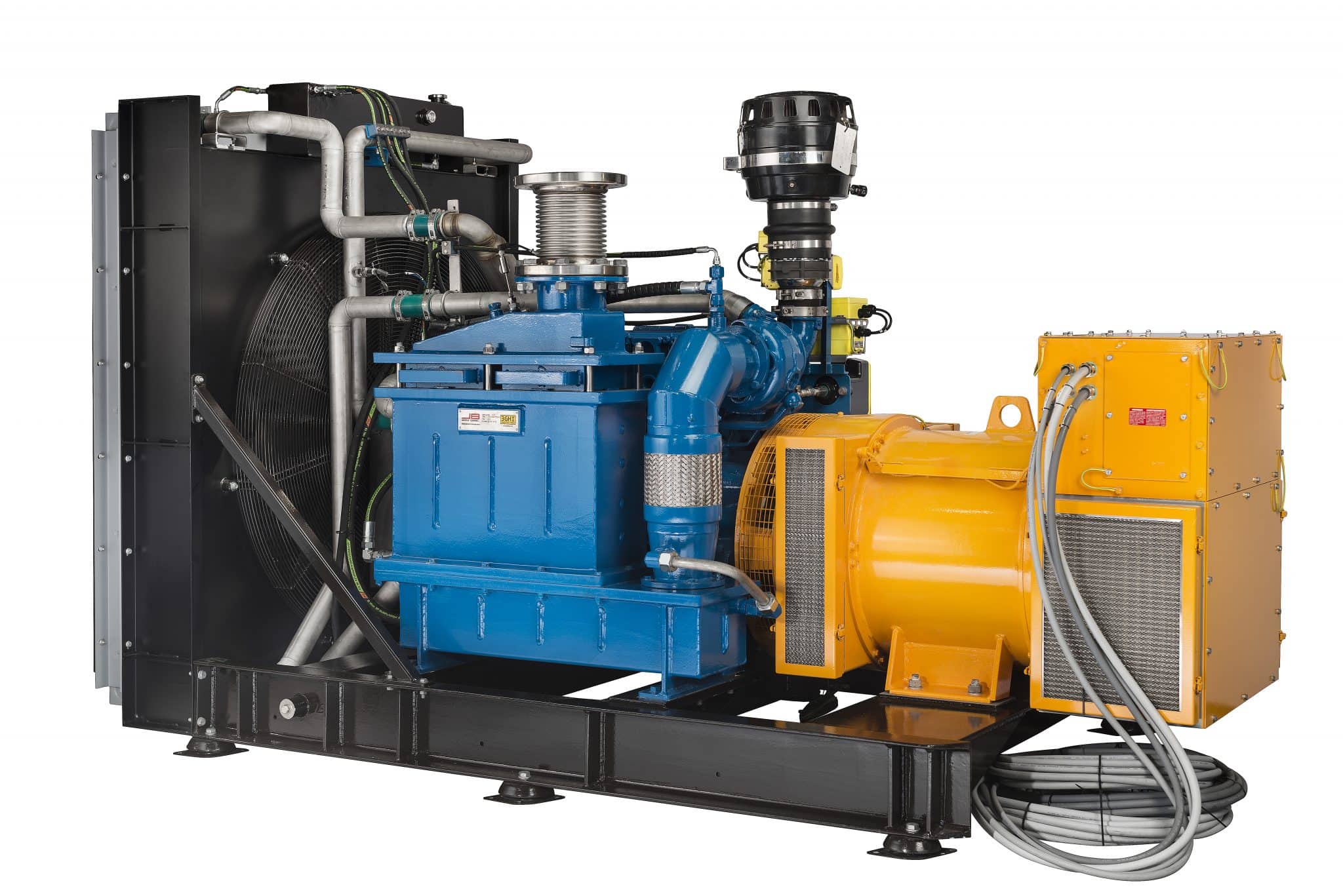 JB Safe Diesel – SafeGen™ 200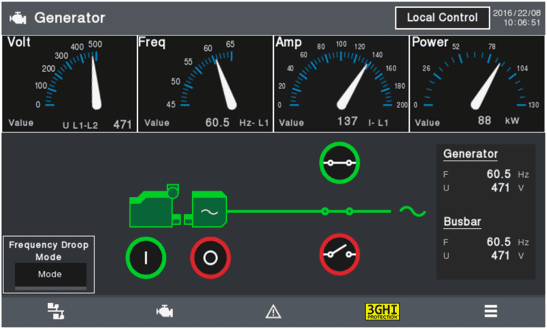 DECAM interface for SafeGen™