DECAM™
Diesel Engine Control and Monitoring System
DECAM™ – This is "next level" diesel engine control system
Our DECAM™ (Diesel Engine Control And Monitoring) is a bench mark control and monitoring system for diesel engines operating in hazardous or potentially hazardous applications.
Certifiable to both ATEX / IECEx standards, DECAM™ system is fully approved for hazardous or potentially hazardous area applications.
Local start / stop via touchscreen interface
Remote start / stop via Modbus, or hardwire signals
Local engine speed control via touchscreen interface
Remote engine speed control via Modbus, or hardwire signal
Maintenance scheduler with reminders
Engine warmup and cooldown modes (programable)
ECU parameters and alarms readout
Integration with 3GHI Protection™ system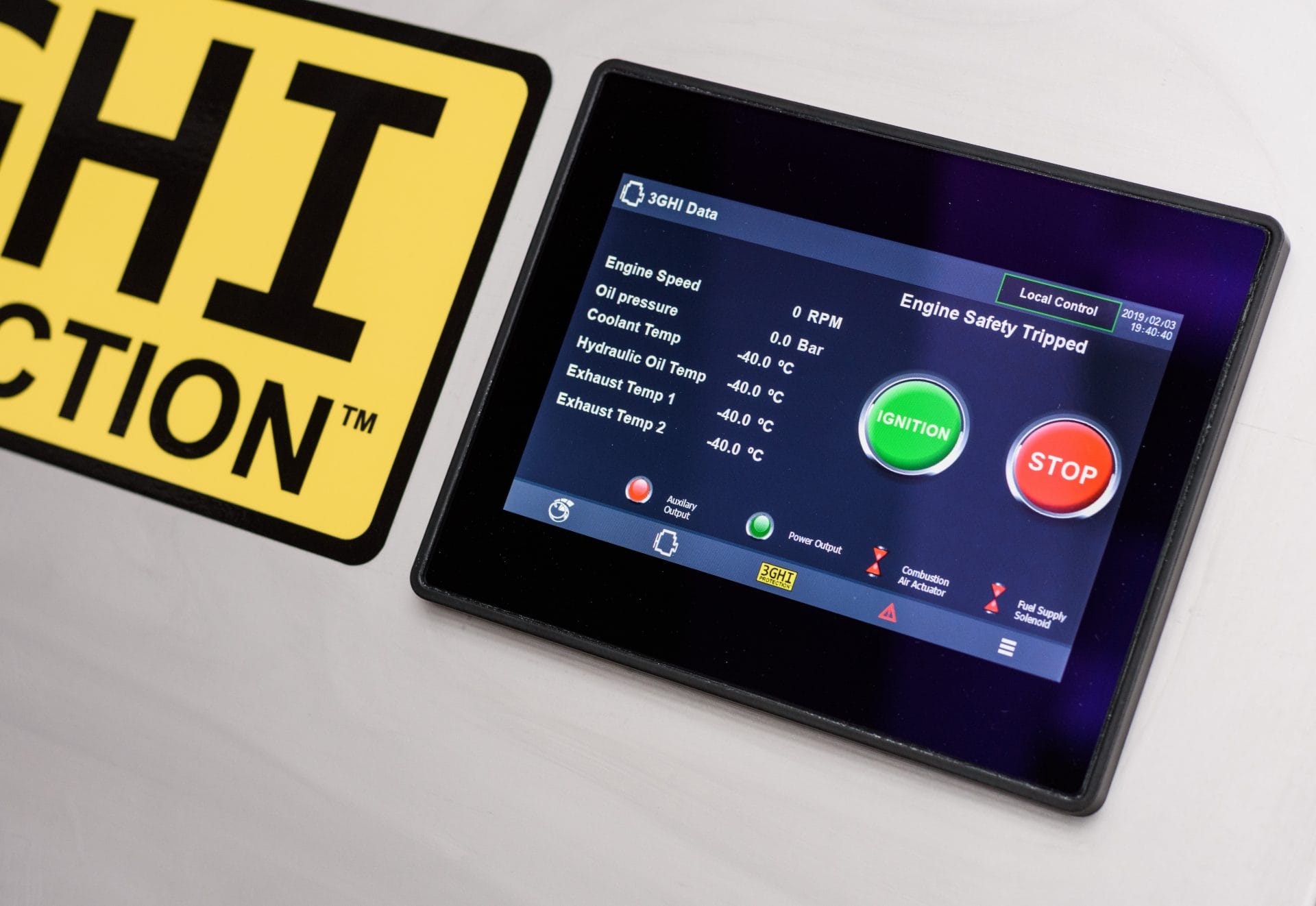 User friendly interface, flexible design, expandable diagnostic integration
We take some pride in stating that DECAM™ was developed in-house by our experienced software engineers. The mission being to make the system as user friendly as possible, utilizing commonly used interfaces as can be found in mobile devices. Furthermore, we were intent on delivering a system that could be easily expandable to control equipment connected to engine flywheel housing. All of this was achieved thanks to our touchscreen interface and unique DECAM™ layered topology. DECAM™ system is available for following applications:
HPU's
Crane's
Compressor's
Pump unit's
Generators set's
Cost reduction – single control system for complete application
User friendly interface with active operator guide messages
Integration with both electronic and mechanically governed engines
Prepared for integration with 3GHI Protection™ system
Remote monitoring via SafeLink™ available as an option
Our  DECAM™ systems can be delivered as part of SafePack™ and SafeGen™ product range.
Control panel can be delivered in following specifications:
For installation in non-hazardous area
For installation in Zone 2 acc. ATEX and/or IECEx
Touchscreen interface for DECAM™