The industry has asked for standalone Generator units for use in Hazardous Area that are fully protected for use in these areas without using pressurized container solutions. JB Well Solutions have developed such a range of standalone generator units.
Our diesel driven Generator units range from 75 kVA to 1500 kVA. All models can be customized according to Customers specifications. All Zone 2 generator units are delivered with JB Group's own 3GHI Protection™ system and are certified by DNVGL for operation without exhaust flame arresters in Hazardous Areas (Zone 2).
All Generator units can be fully certified in accordance with local requirements such as ATEX, IECEx, NORSOK Z-015, OLF 70, Puwer, GOST, etc. Also DNVGL-ST-E272 certification and SOLAS compliance is also available on request. All units will be CE marked. The units are certified by a third party (DNVGL) and delivered with full documentation and warranty. All our Generator Units are operated by  JB Group's own DECAM™, safety and user-friendly, cost effective human interface.
The Generator units are capable of operating in ambient temperatures from –20° C to +50° C depending of the design chosen. Lifting frame/container are designed and approved in accordance with DNVGL-ST-E271 and EN 12079. Frames are sandblasted and painted in compliance with offshore specifications in NORSOK M-501. Units can be stacked in height during storage or boat transportation with the use of ISO locks.
Smart Monitoring System™ can be ordered as an option to new JB Well Solutions products or added to already delivered JB Well Solutions products. We provide a secure infrastructure and user administration via certified service providers.
JB Well Solutions integrates your equipment in the Digital Oilfield!
Some of our available designs:
GU 75: 75kVA, Zone 2.
GU 100: 100kVA, Zone 2.
GU 150: 150kVA, Zone 2.
GU 200: 200kVA, Zone 2.
GU 250: 250kVA, Zone 2.
GU 300: 300kVA, Zone 2.
GU 400: 400kVA, Zone 2
GU 500: 500kVA, Zone 2.
GU 750: 750kVA, Zone 2.
GU 900: 900kVA, Zone 2.
GU 1250: 1250kVA, Safe area.
GU 1500: 1500kVA, Safe area.
Many of the above designs are available in dual 50/60Hz versions.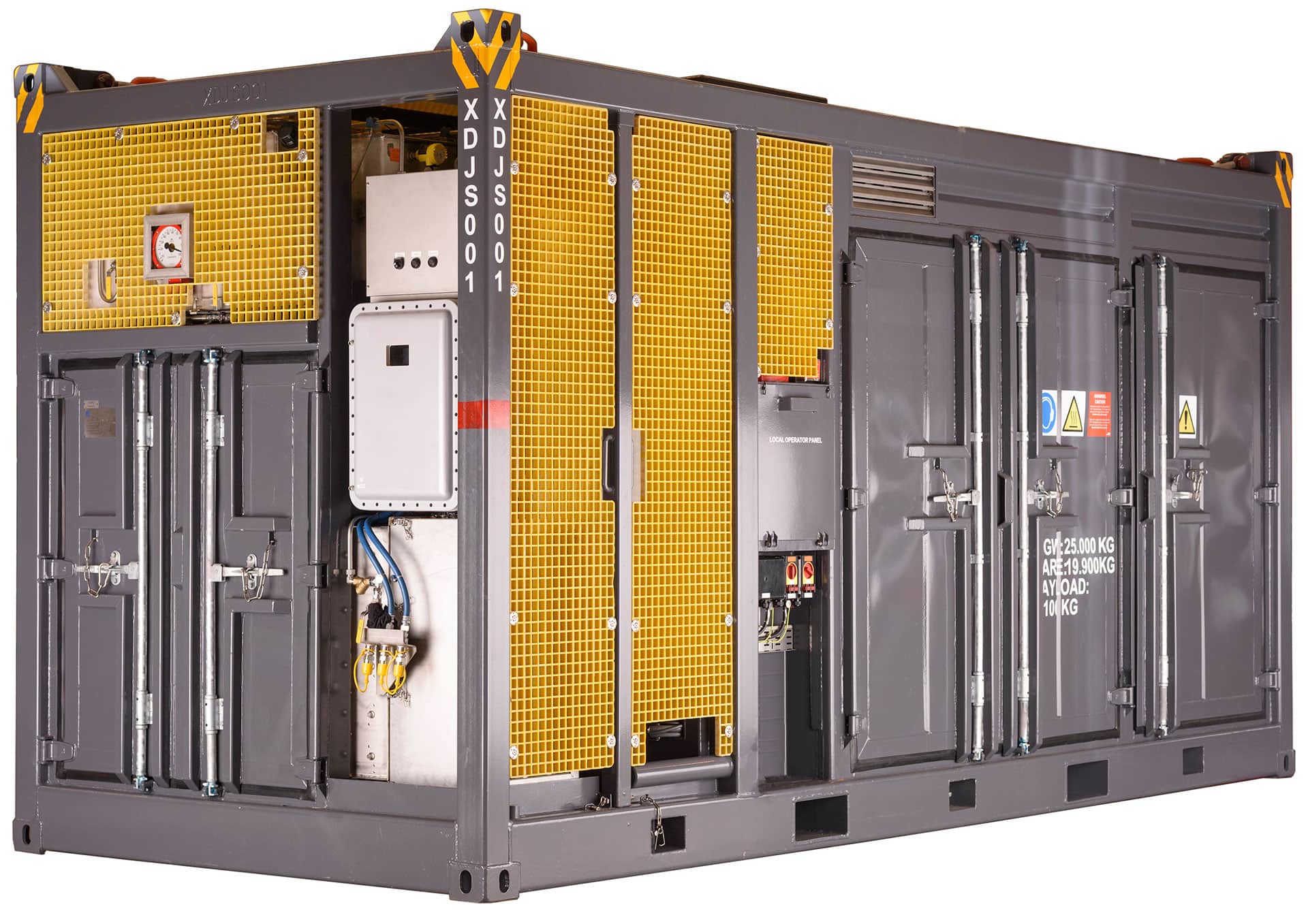 JBWS GU 750, ATEX Zone 2, NORSOK Z-015 and DNVGL-ST-E272.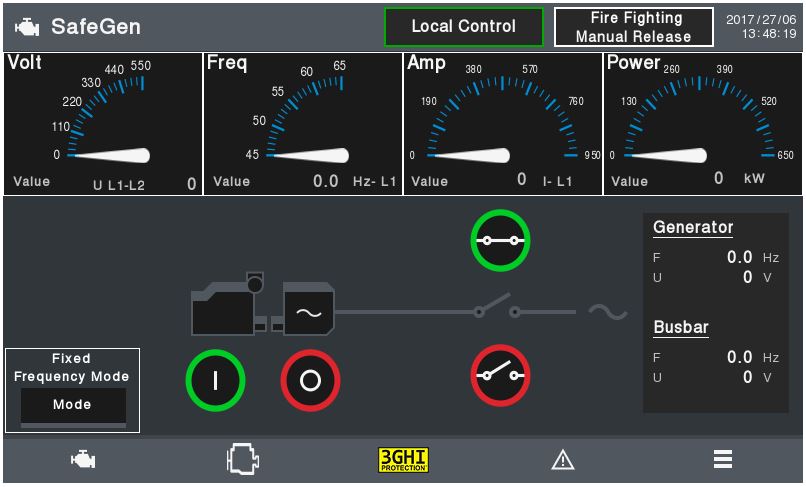 JB Group's DECAM™ Diesel Engine Control and Monitoring system.