JB Safe Diesel have developed range of gensets for use in Hazardous area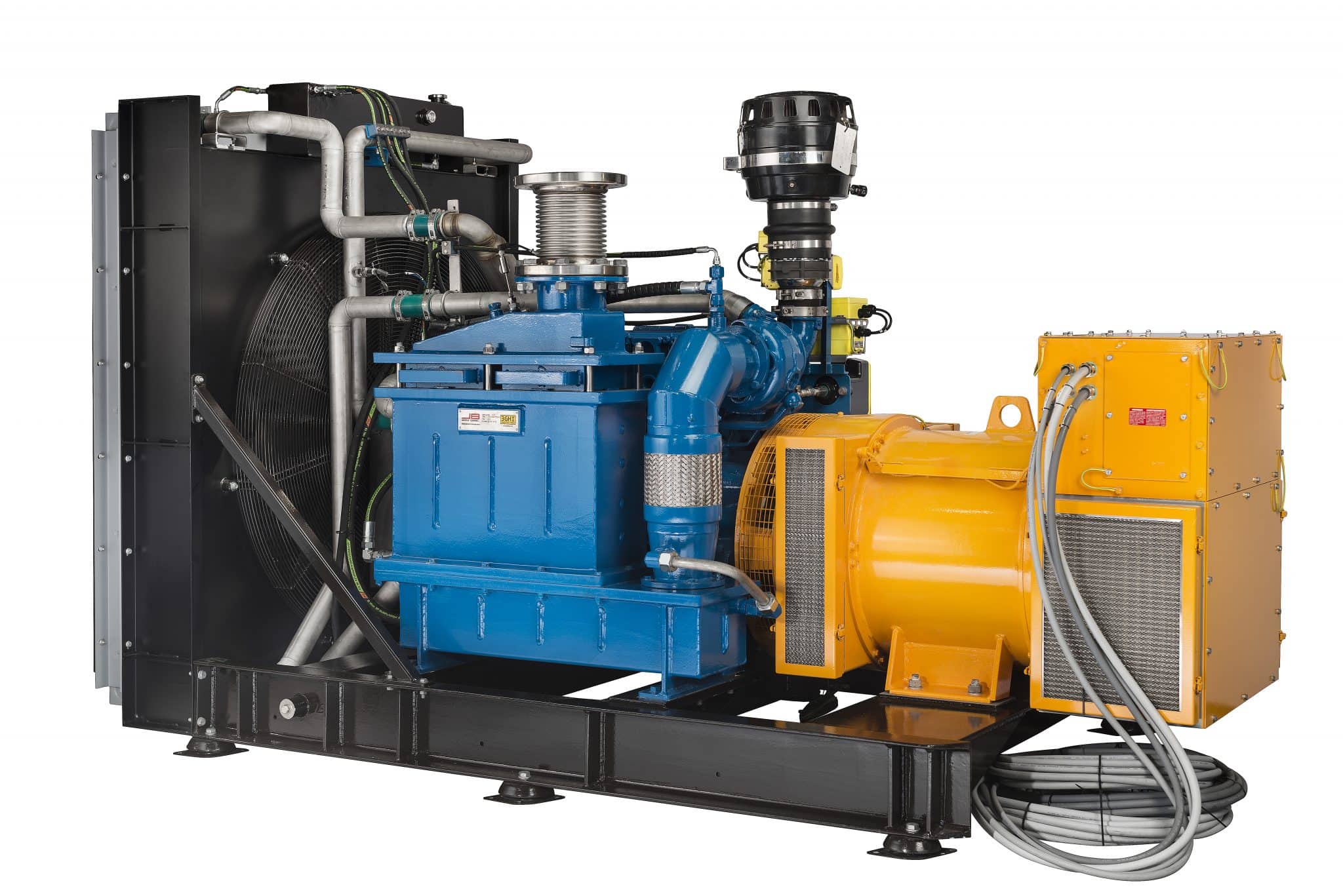 The industry has asked for standalone gensets for use in Hazardous area that are fully protected for use in these areas without using pressurized container solutions. JB Safe Diesel have now, together with their partners, developed a range of standalone packages for genset packagers branded as SafeGen™.
We have recently delivered the first GU 150 to a Packager in Asia. The range of SafeGen™ is based on our existing range of SafePack™ zone 2 engine skids and can be applied to many different engine OEM products.
The design philosophy of the SafeGen™ including SafeCooler™ and the 3GHI Protection™ safety system is to provide safe and cost effective solutions to the genset packager. SafeGen™ is designed for a flexible and easy installation, providing a reliable and safe operation in hazardous areas for various end customer's applications. The SafeGen™ unit is equipped with a diesel and generator package designed for utilisation of 3G applications in Zone 2 areas – ATEX and/or IECEx. Additionally it provides easy integration in accordance with NORSOK Z-015, DNVGL-ST E272 and marine approvals.
Certifications
The generator is third party certified by Notified Body in accordance with ATEX and IECEx, 3G (Zone2). All field instrumentation is third party certified by Notified Body according to ATEX and IECEx, 2G (Zone1).
Diesel Safety System
The SafeCooler™ and the 3GHI Protection™ Safety System are the main components for the 3G diesel conversion, allowing an engine to operate in Hazardous area (Zone 2). This includes third party approval by Notified Body for running the engine without exhaust flame arrestors.
Ratings 
Available Power Ratings 50Hz: 75 – 910kVA.
Available Power Ratings 60Hz: 80 – 940kVA.
Voltage: 240V – 690V (50/60Hz)
Ingress Protection: IP23 / IP44 (IP55)