JB Safe Diesel has acquired an exclusive agreement with Safe Offshore Systems Ltd.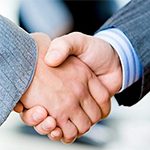 JB Safe Diesel AS have now acquired an exclusive agreement with Safe Offshore Systems Ltd.  The acquisition involves the production and intellectual property rights that focus on Mechanical exhaust gas cooler packages built for Diesel engine Systems intended for usage in Hazardous Areas.
The Knowhow/Show how deal on the Mechanical Diesel Engine systems offered by SOS, now to be combined with the JB Safe Diesel's unique 3GHI Protection™ safety system, pulls together an exciting wealth of Mechanical and Electrical engineering experience needed for today's market.
This will place JB Safe Diesel in a unique position to fast-track further Product development and exercise total in-house control over Engineering and Production of the next-generation of diesel engine exhaust gas cooler systems for use in hazardous areas.
JB Safe Diesel AS:
JB Safe Diesel has specialized in securing diesel engine units intended for use in hazardous area. Engine distributors and equipment packagers are the main utilizer of the products. JB Safe Diesel gives customers a one-stop-shop with its full in-house Mechanical and Electrical solution to all Engine package builds. JB Safe Diesel is based together with rest of JB Group at Bryne, outside Stavanger.
Contact person: Jan Narve Bakken, +47 995 61 791
www.safediesel.com
Safe Offshore Systems Ltd:
Safe Offshore Systems have been manufacturing Diesel engine packages for usage in Hazardous Areas for over 20 years with involvement in the industry that goes beyond 30 years. SOS understand that pooling resources and technologies (Encouraged by ATEX) will produce a better product. A product that will utilize todays technological advances to meet the demands of the industry. SOS are pleased to announce these important structural changes with JBSD and sees that this development will allow JBSD to supply a customized service to benefit all customer's within the industry.
Contact person: Tom Allan, +44 1273 734 690