3GHI PROTECTION™ bringing diesel safety protection to next level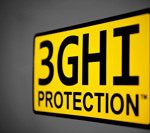 JB Group has started to deliver the next generation 3G (Zone 2) diesel protection system in the market. The system is named 3GHI PROTECTION™.
3GHI PROTECTION™ is a control and monitoring system maintaining Eex protection of diesel engines with full compliance to ATEX 94/9/EC, category 3G for operation in Zone 2 hazardous area. The design of the system possesses a SIL level according to EN 61511 and is in compliance to EN 50495:2010.
This new generation safety system is extremely reliable and will give the entire system including the diesel engine the safest protection available for Zone 2, hazardous area operations. As an extra advantage, the 3GHI PROTECTION™system incorporates category 2G, Zone 1 certified gas detection and fully complies with NORSOK Z-015 and E-001.
3GHI PROTECTION™ system gives increased safety, easier operation and more flexibility for the end customer.
Operate your unit in 3G area (Zone 2) without flame arrestors
The 3GHI PROTECTION™ eliminates the need for exhaust flame arrester on the exhaust gas cooler and this will secure longer operating time and protect both the health and the fuel economy of the engine better than traditional flame arrestor systems. The 3GHI PROTECTION™ is certified and type approved by Notified Body (DNV).
Among the benefits are:
Safer than all existing protection systems for diesel engines.
System is very flexible and can easy be upgraded to protect other equipment and functions.
Eliminates the need for flame arrester change out every 8th hour.
Better working environment for operators, no handling of heavy flame arrestors.
Increases the life expectancy of the engine as back pressure is reduced.
Saves environment, no need for cleaning solvents.
Increases uptime and reduces maintenance cost.